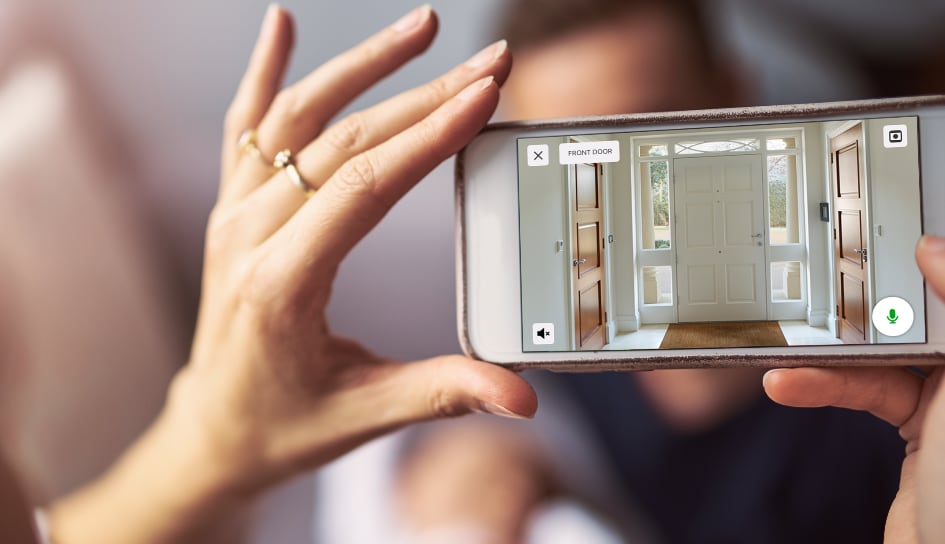 Are Smart Locks Worth It In Muncie
Are you thinking of upgrading your locks? In the past, you only had the choice to use traditional locks with keys. However, if you want the most high-tech, you can get a smart locking solution that can link into your home security system.
But are smart locks worth it in Muncie? Or will you be squandering your cash on overly complicated products?
Key Locks Compared to Smart Locks in Muncie
When evaluating locking systems, there are various choices. However, you will find that nearly all entryways are made secure by either a handle lock and a key deadbolt, a deadbolt with keypad, or a smart locking system. Operate a standard deadbolt, and a metal bolt extends into the strike plate on the door frame. The bolts are sometimes a door handle lock that's operated via a spring, which means the door is more difficult to pry open with a an instrument such as a crowbar. If you would prefer not having to mess with a key, you have the option of getting a touch-pad solution that activates the bolt through a 3-4 button pin code.
Smart locks are integrated products that replace your standard entry locks. In the same fashion as a touchpad solution, you enter a PIN code to gain access. But with a smart lock, you have the opportunity to connect to your home's Wi-Fi or your comprehensive home security to do more. By using a phone app, you can:
● Activate your door locks remotely
● Set custom keycodes for family members and friends
● Get text alerts when your door is unlocked
● Create limited-time entry codes for guests
When Are Smart Locks Worth It In Muncie?
If you just want to use a single or maybe two smart locks as replacements for your traditional locking systems, you might be unsure if they are worth the effort. It might be nice to operate your locks from work, but the brand and model are important factors in how reliable they will be. If you go with a stand-alone unit, make sure that your smart lock utilizes the latest encryption standards and features a mobile application that is updated often.
But you should know, the real advantage of a smart locking system is found when you link it to your home's overall security. Now you can make your locks interact with other security devices to increase your safety while making your life easier. To illustrate, when your smart doorbell camera detects someone approaching your home, your smart locks can lock without you taking any action. You can also initiate geotracking on your smartphone security app and have your doors automatically unlock when you approach in your car. You may even want to set off an alarm if a guest tries to punch in an invalid code repeatedly.
Basically, a smart lock is worth it in Muncie when you link it to your comprehensive security system!
Contact Us To Include Smart Locks With Your Smart Home Security System
If you're in the market for the leading smart locks in Muncie -- along with the most reliable home security system -- contact Secure24 Alarm Systems. We will customize the ideal design with all the components you need like locks, alarms, and cameras. Dial (765) 221-8081 or send in the following form to get started.
Areas Served Around Muncie By Secure24 Your Local ADT Authorized Dealer